How to dress and what steps to take to ride in the cold season
Riding a motorcycle in winter requires you to take steps for the best protection against the cold
It's important to look at the route beforehand and it's best to cover up more for the highway
A waterproof membrane is an effective shield against rain, but also against the cold
Padded, waterproof gloves are vital for maintaining perfect control of the bike
Winter motorcycle underwear enhances comfort due to its effective capacity to insulate the body
Face and neck protection shouldn't be overlooked, instead covering them with a balaclava or a technical neck gaiter
Riding a bike in winter requires more attention to clothing and insulation against the elements than during the rest of the year. It only takes a simple misjudgment to find yourself suffering from biting cold, and it might have a negative impact on both your safety and how much you enjoy yourself. For those who carry on riding for pleasure, or stick with a motorcycle for transport even in winter, here are our tips on winter motorcycle clothing, so you can equip yourself properly and not suffer the cold any more than necessary.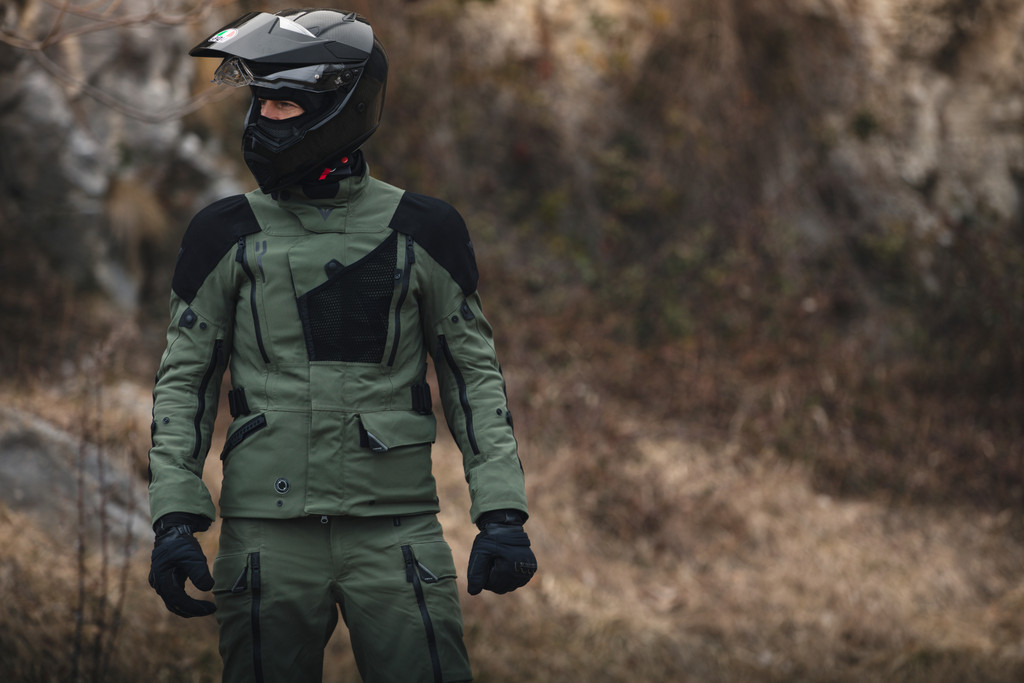 Choose motorcycle clothing according to the route
Always think about the route you're about to take. For long trips on the highway you'll have to cover up well with specific clothing for low temperatures. You'll get a lot of air in your face, as you're usually stationary on your motorbike. If you plan to ride on light off-road stretches or especially actively, it's best to dress lighter – your concentration and effort will make you sweat. In this case it's better to have an extra layer to wear when you stop, like an extra layer of underwear or article of clothing that protects you from water.  
Waterproof membranes block out cold air 
Garments with membranes, Gore-Tex® or D-Dry, not only keep water at bay, they are also very efficient at keeping the wind out. That's why all winter motorcycle jackets and pants need to incorporate a waterproof membrane. Even when the weather is good, it's helpful to take a good rain kit with you. It can be a great extra help in protecting you from the extreme cold. To avoid uncomfortable drafts of air at the back, remember to always attach your jacket to your pants via the zip at the waist. 
What kind of waterproof garment to choose? 
There are two types of waterproof garments: laminated and with a removable membrane. The laminated ones guarantee the best insulation against water. The membrane is coupled with the fabric so as to make it a real shield against air and water. The result is a totally waterproof garment that doesn't get soaked.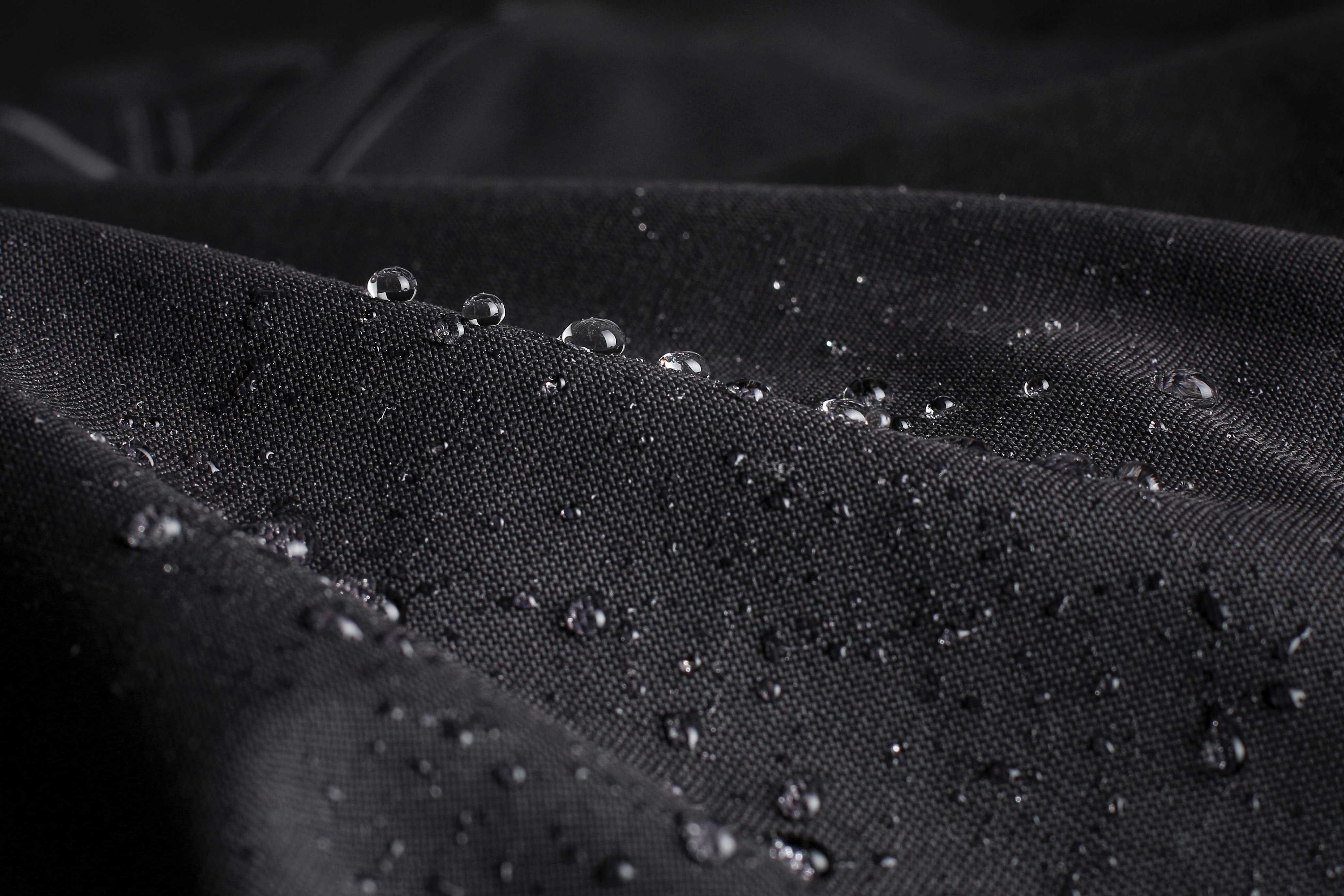 Garments with removable membranes are more versatile as the Gore-Tex® layer can be removed for warmer days. The space created between the exterior and the inner membrane also acts as an additional insulating air cushion, for a garment able to offer the best protection against the cold, when the day is dry.   
The importance of winter motorcycle gloves 
Gloves can really make the difference and even be the determining factor in whether you'll have a good day or a bad day on your motorbike. As with the rest of your body, the waterproof membrane is essential for facing winter weather. There are various waterproof and cold-proof models available. The lack of padding means that dedicated adventure gloves guarantee a perfect feeling on the handlebars, while the road models feature a construction with added insulating material, for more effective protection against the cold. 
Even warmer hands
Hands are the first part of the body that feel cold temperatures, especially if they are not covered in some way. Heated handles are commonly used and highly effective. Another alternative is mittens, which keep the air out exceptionally well and allow you to ride with summer gloves. A combination of the two is perfect for those who are always cold.  
Winter motorcycle boots
As with the hands, it's very important to protect feet against low temperatures. In the same way, keeping your feet warm is vital to stay perfectly on top of the bike's controls at all times. Winter boots, like all other garments, incorporate a waterproof membrane that acts as a shield against both water and cold air. 
Winter technical underwear for motorcycles 
Pay attention to your materials. Base and middle layers made of technical materials are created in such a way to release moisture from the body fast and they dry quickly. The Dainese range has various insulation levels to choose from, for extreme comfort from 0 to -20°C.   
Balaclava and motorcycle neck gaiter 
Take care to insulate your face and neck. There's nothing worse than having drafts of air sneak into your helmet when your neck is not well covered. Wearing a balaclava under your helmet can make a huge difference. AGV helmets have customizable insides depending on the season: a reversible crown pad and chin guard made of two different fabrics, a shorter one for summer and a longer one for winter.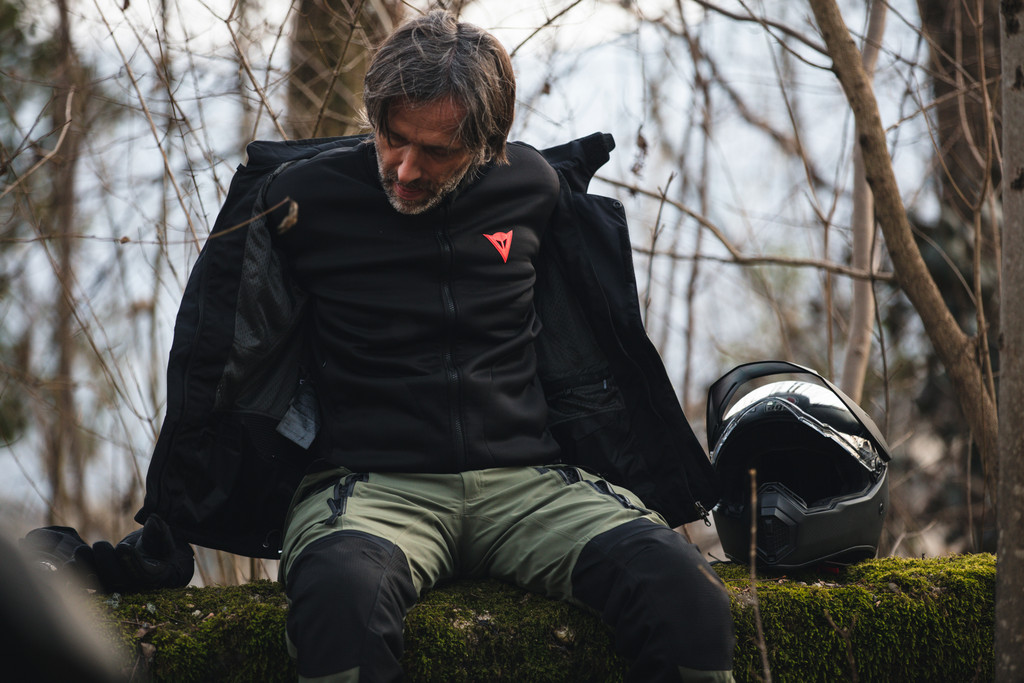 Winter technical socks 
Cover your feet well. One pair of quality socks is better than two pairs. Wearing two pairs could overcompress, slow down blood circulation in the feet and cause undesirable consequences. 
If you take the right accessories and steps, riding a bike in winter won't be a worry, even on the coldest days. On trips to the mountain you'll need to pay the utmost attention to road surface conditions, above all in shaded areas, but low temperatures won't be an issue anymore if you follow our advice for trips and other travel.